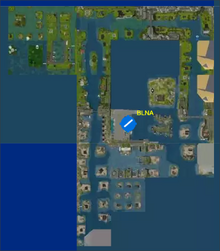 Blue Lagoon Naturist Estate (BLNE) is a subcontinent composed of twenty-four regions, all with the configuration of coastal zone, cliffs, navigable area, many bridges and green zones; There are no urban constructions, being the only great construction the one of its airport and buildings near the same, of more modern type. It is located to the northwest of the great continents of Sansara and Heterocera.
Ad blocker interference detected!
Wikia is a free-to-use site that makes money from advertising. We have a modified experience for viewers using ad blockers

Wikia is not accessible if you've made further modifications. Remove the custom ad blocker rule(s) and the page will load as expected.