Ad blocker interference detected!
Wikia is a free-to-use site that makes money from advertising. We have a modified experience for viewers using ad blockers

Wikia is not accessible if you've made further modifications. Remove the custom ad blocker rule(s) and the page will load as expected.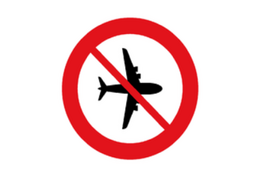 Content-restricted airfields are airports in Second Life which actively prohibit the use of certain aircraft. The reasons for restricting usage of an airfield are varied and include such concerns as the need to maintain a themed experience (eg. a 1950s-themed airfield which will not allow modern aircraft) and legal concerns (eg. prohibiting items which the owner believes may infringe Linden Lab's Terms of Service).
Airports with prohibitions
As of September, 2016 the following airfields are known to prohibit the use of certain aircraft. As indicated, always contact the official owners of the facility to verify accuracy of this list firsthand.
Airport
Prohibition
Applies to
Aleksandr International Airport
Aircraft with excessively high script memory usage.
Applies only to aircraft permanently or semi-permanently rezzed on the facility.
East River Intercontinental Airport

Spacecraft/spaceplanes or similar future tech aircraft.
No military or paramilitary aircraft unless operated by a member/resident of the East River Community or affiliations, unless by prior arrangement with airport management, unless engaged solely in emergency landing/restart/transient operations.

Visitors, tenants.
East River Municipal Airport

No military or paramilitary aircraft unless operated by a member/resident of the East River Community or affiliations
No aircraft with wingspan so large that they can conceivably strike the bouncy airplane playground next to the west end of the runway

Visitors
Frank Jack Fletcher Airfield
Mesh aircraft of allegedly questionable origin; contact airport staff for clarification.
Visitors, tenants.
Guadalcanal Airfield
Mesh aircraft of allegedly questionable origin; contact airport owner for clarification.
Visitors, tenants.
Honah Lee Field
Mesh aircraft of allegedly questionable origin; contact airport owner for clarification.
Visitors, tenants.
RAF Tsurington Aerodrome
Propellor or Piston Engined Aircraft only. No Provision for Jet Aircraft.
Visitors, tenants.
Wright Brothers Regional Airfield
Mesh aircraft of allegedly questionable origin; contact airport staff for clarification.
Visitors, tenants.
NOTE: This list is continually evolving. There are many reasons why certain aircraft are prohibited at these facilities, including Roleplay preferences, theme of the airfield, legal/ToS issues, etc. This is not the correct forum to explain the history behind these decisions, nor is it appropriate to inject opinionated statements.

Images