Ad blocker interference detected!
Wikia is a free-to-use site that makes money from advertising. We have a modified experience for viewers using ad blockers

Wikia is not accessible if you've made further modifications. Remove the custom ad blocker rule(s) and the page will load as expected.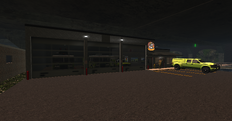 Fire Dep. Bentwaters (BF-ARFF)
Category: Airport fire dep.
Region: Courage.
Continent: middle Nautilus.
Background
Fire Dep. Bentwaters has your base in Bentwaters Field.
Staff
The staff in this station is:
Chief Fire Officer
Firefighters
Equipment
The equipment in this station is:
Instigator [Squad U.S.]
Astaro TPF-4 Ambulance Priority
Astaro TPF-1 FD ENGINE UNIT AIRP
Astaro TPF-3 Ladder
HD NextGen Marine 1
Images