Komatsu Airport (ICAO: SLKF) is a public single runway Civil/Military airport located in 'St Diabloux' on the eastern coast of Satori.
Landing Advisories
Airport altitude 54 meters; minimum approach to 75 meters.
Background
Komatsu Airport is renamed in June 2016, named South Blake International Airport (SLSF) previosly. It is an airport which jointly civilian and military. With a single east-west runway 27 for landing and 09 for takeoff. The runway is available for big planes like Airbus A318 (Dani). A taxiway connects the apron to runway 36/18 of the adjacent MCAS Chase Field which is also available for use of larger aircraft in addition to 09/27, and available for military aircraft too. There is a passenger terminal at the SE corner of the apron with two fixed jetway of 4m elevation above the pavement and Apron for Small to Medium Aircraft use. The airport is designed maximizing air traffic with out colliding. There are no facilities to permanent commercial aircraft.
Airlines
The following list includes all scheduled services to and from Komatsu Airport, as of August 2016. Other non-scheduled charter flights may be available on request. Please contact airlines for more information.
Facilities and services
Pilots' facilities
General facilities
Check-in counters

x1 International desk
x2 Domestic desk

Shops and restaurant
2 lounges in Domestic departure area
Observation desk
Images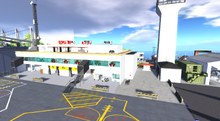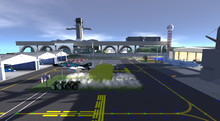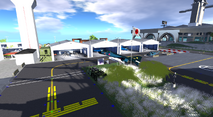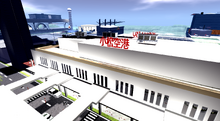 Ad blocker interference detected!
Wikia is a free-to-use site that makes money from advertising. We have a modified experience for viewers using ad blockers

Wikia is not accessible if you've made further modifications. Remove the custom ad blocker rule(s) and the page will load as expected.